Why Holistic Learning Success Coaching is Superior to Kumon and all Other Traditional Tutoring
You may have heard of Kumon but are unsure if it's the best approach for your child's needs.
Well, let me give you a little background on Kumon.
It was founded in Japan by a math teacher who wanted to help his son improve his math skills.
While the repetition-based approach may improve grades or test scores in the short term, it can lead to shallow learning and a lack of true mastery of the material. It can also be stressful and demotivating for many students.
As a Learning Success Coach with over 24 years of experience, I've seen how traditional tutoring like Kumon can traumatize students. That's why I created a child-centric approach with my Meta-Learning DeStress Method, a brain training method that focuses on the whole child.
Our certified Learning Success Coaches are passionate teachers certified under the Meta-Learning DeStress Methodology. These are teachers who understand that the current school system is broken, and they thrive on creating success for their students.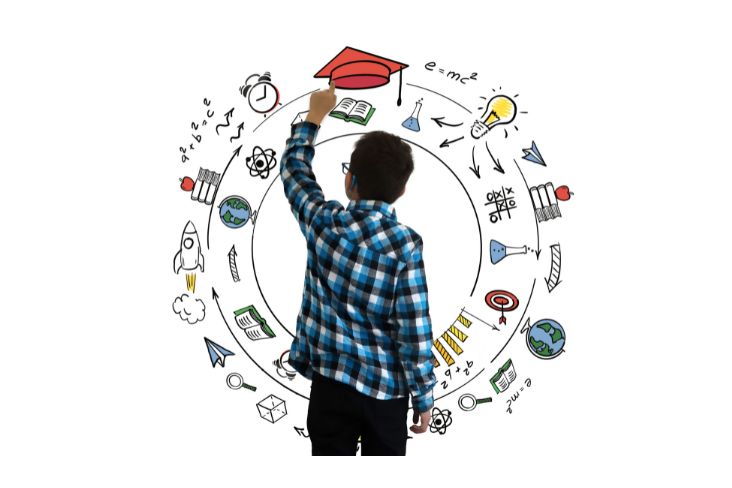 We take a personalized and holistic approach to fit the individual needs of each student. We work closely with your child to identify their unique strengths, mindset, and goals to develop a tailored plan to help them achieve success.
Our approach focuses on understanding, critical thinking, and problem-solving skills, rather than rote memorization and repetitive drills in math or in any other subject.
We place huge importance on mind stories, mindset, and self-talk in achieving success by addressing mental, emotional, and social well-being.
At the core of our success is building strong relationships with our students. By establishing trust and rapport, we create the 'right' environment that offers the 'right' guidance to help your child handle any challenge and obstacles.
While, Kumon and other tutoring methods only focus on content, not connection.
We emphasize Connection over Content, Emotion over Education, and Practice with Purpose over Practice, Practice, Practice
As a parent, it can be challenging to determine the best support for your child.
That's why we offer a free Clarity Coaching Call to help you make an informed decision.
Meet with one of our certified Learning Success Coach to see how our child-centric approach can set your child up for lifelong success.
So, don't settle for rote memorization and repetitive drills.
Invest in your child's success with holistic Learning Success Coach by their side.
Let us help your child reach their full potential by unlocking their unique strengths and abilities.
---